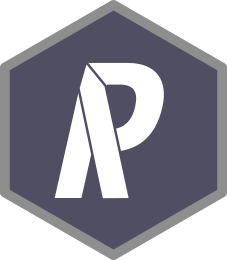 Management zones tutorial
Source:
vignettes/management_zones_tutorial.Rmd
management_zones_tutorial.Rmd
Introduction
One of the main aims in conservation planning is to identify the most cost-effective set of areas to manage biodiversity (Margules & Pressey 2000). To achieve this, prioritizations are generally created to identify areas for expanding protected area systems. However, many real-world conservation problems do not simply involve deciding if an area should be protected or not (e.g., Klein et al. 2009; Stigner et al. 2016). Instead, many problems involve a range of different management categories and the goal is to determine which areas should be allocated to which management category. For example, a manager might have a range of different methods (e.g., baiting or trapping at various intensities) for controlling invasive pests in a set of different areas (e.g., Cattarino et al. 2018). They would need a prioritization that shows which control methods should be implemented in which areas. In this particular case, a binary prioritization showing which areas contain the most biodiversity is simply not helpful. Furthermore, many real-world problems require decisions that meet multiple, and sometimes conflicting, objectives from different stakeholders. For example, a manager might need to implement a set of no-take and partial-take areas to prevent overfishing, but also ensure that there still remain plenty of areas for fishing activities (e.g., Wilson et al. 2010; Klein et al. 2013). Popularized by the Marxan with Zones decision support tool (Watts et al. 2009), this concept has become known as "zones" and is becoming increasingly important in conservation planning.
The aim of this tutorial is to showcase the zones functionality of the prioritizr R package. It will assume a certain level of familiarity with conservation planning terminology and the package. If you don't have much experience in either of these topics, we recommend first reading the Package overview vignette.
Conclusion
Hopefully, this vignette has provided an informative introduction to building and solving problems with multiple zones. Although we have examined only a few different functions here, almost every single function for modifying conservation planning problems is compatible with problems that contain zones. It's worth noting that working with multiple zones is a lot trickier than working with a single zone, so we would recommend playing around with the code in the Examples sections of the package documentation to help understand how functions work when applied to multiple zones.
References
Cattarino, L., Hermoso, V., Carwardine, J., Adams, V.M., Kennard, M.J. & Linke, S. (2018). Information uncertainty influences conservation outcomes when prioritizing multi-action management efforts. Journal of Applied Ecology, Available at: https://doi.org/10.1111/1365–2664.13147.
Klein, C.J., Tulloch, V.J., Halpern, B.S., Selkoe, K.A., Watts, M.E., Steinback, C., Scholz, A. & Possingham, H.P. (2013). Tradeoffs in marine reserve design: Habitat condition, representation, and socioeconomic costs. Conservation Letters, 6, 324–332.
Klein, C., Wilson, K., Watts, M., Stein, J., Berry, S., Carwardine, J., Smith, M.S., Mackey, B. & Possingham, H. (2009). Incorporating ecological and evolutionary processes into continental-scale conservation planning. Ecological Applications, 19, 206–217.
Margules, C.R. & Pressey, R.L. (2000). Systematic conservation planning. Nature, 405, 243–253.
Stigner, M.G., Beyer, H.L., Klein, C.J. & Fuller, R.A. (2016). Reconciling recreational use and conservation values in a coastal protected area. Journal of Applied Ecology, 53, 1206–1214.
Watts, M.E., Ball, I.R., Stewart, R.S., Klein, C.J., Wilson, K., Steinback, C., Lourival, R., Kircher, L. & Possingham, H.P. (2009).
Marxan with Zones: Software for optimal conservation based land- and sea-use zoning
.
Environmental Modelling & Software
,
24
, 1513–1521.
Wilson, K.A., Meijaard, E., Drummond, S., Grantham, H.S., Boitani, L., Catullo, G., Christie, L., Dennis, R., Dutton, I., Falcucci, A. & others. (2010). Conserving biodiversity in production landscapes. Ecological Applications, 20, 1721–1732.