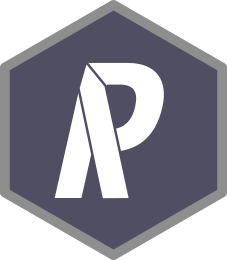 Add solvers
Source:
R/solvers.R
solvers.Rd
Specify the software and configuration used to solve a conservation planning problem. By default, the best available software currently installed on the system will be used. For information on the performance of different solvers, please see Schuster et al. (2020) for benchmarks comparing the run time and solution quality of some of these solvers when applied to different sized datasets.
Details
The following solvers can be used to find solutions for a conservation planning problem():
References
Schuster R, Hanson JO, Strimas-Mackey M, and Bennett JR (2020). Exact integer linear programming solvers outperform simulated annealing for solving conservation planning problems. PeerJ, 8: e9258.
Examples
# \dontrun{




# load data




sim_pu_raster

 

<-

 get_sim_pu_raster

(

)




sim_features

 

<-

 get_sim_features

(

)







# create basic problem




p

 

<-


  problem

(

sim_pu_raster

, 

sim_features

)

 %>%
  add_min_set_objective

(

)

 %>%
  add_relative_targets

(

0.1

)

 %>%
  add_proportion_decisions

(

)







# create vector to store plot names




n

 

<-

 c

(

)







# create empty list to store solutions




s

 

<-

 c

(

)







# if gurobi is installed: create problem with added gurobi solver




if

 

(

require

(

"gurobi"

)

)

 

{


  

p1

 

<-

 

p

 %>% add_gurobi_solver

(

verbose 

=

 

FALSE

)


  

n

 

<-

 c

(

n

, 

"gurobi"

)


  

s

 

<-

 c

(

s

, solve

(

p1

)

)




}




#>

 Loading required package: gurobi


#>

 Loading required package: slam





# if cplexAPI is installed: create problem with added CPLEX solver




if

 

(

require

(

"cplexAPI"

)

)

 

{


  

p2

 

<-

 

p

 %>% add_cplex_solver

(

verbose 

=

 

FALSE

)


  

n

 

<-

 c

(

n

, 

"CPLEX"

)


  

s

 

<-

 c

(

s

, solve

(

p2

)

)




}




#>

 Loading required package: cplexAPI





# if rcbc is installed: create problem with added CBC solver




if

 

(

require

(

"rcbc"

)

)

 

{


  

p3

 

<-

 

p

 %>% add_cbc_solver

(

verbose 

=

 

FALSE

)


  

n

 

<-

 c

(

n

, 

"CBC"

)


  

s

 

<-

 c

(

s

, solve

(

p3

)

)




}




#>

 Loading required package: rcbc





# if highs is installed: create problem with added HiGHs solver




if

 

(

require

(

"highs"

)

)

 

{


  

p4

 

<-

 

p

 %>% add_highs_solver

(

verbose 

=

 

FALSE

)


  

n

 

<-

 c

(

n

, 

"HiGHS"

)


  

s

 

<-

 c

(

s

, solve

(

p4

)

)




}




#>

 Loading required package: highs





# create problem with added rsymphony solver




if

 

(

require

(

"Rsymphony"

)

)

 

{


  

p5

 

<-

 

p

 %>% add_rsymphony_solver

(

verbose 

=

 

FALSE

)


  

n

 

<-

 c

(

n

, 

"Rsymphony"

)


  

s

 

<-

 c

(

s

, solve

(

p5

)

)




}




#>

 Loading required package: Rsymphony





# if lpsymphony is installed: create problem with added lpsymphony solver




if

 

(

require

(

"lpsymphony"

)

)

 

{


  

p6

 

<-

 

p

 %>% add_lpsymphony_solver

(

verbose 

=

 

FALSE

)


  

n

 

<-

 c

(

n

, 

"lpsymphony"

)


  

s

 

<-

 c

(

s

, solve

(

p6

)

)




}




#>

 Loading required package: lpsymphony





# plot solutions


names

(

s

)

 

<-

 

n


plot

(

terra

::

rast

(

s

)

, axes 

=

 

FALSE

)





# }